Episode 9: Papyrus Designer and Papyrus Business Designer – the Best of Two Worlds
Did you know that you can use the full potential of Business Designer when you have migrated your DOCDEF document applications to the Papyrus WebRepository? This episode explains how this works.
Migrating existing DOCDEF document applications into a Papyrus WebRepository domain gives you access to a number of benefits. Among other things, it will allow your business users take advantage of intuitive content design in Business Designer, while keeping business logic in the hands of the IT department working with Papyrus Designer.
Papyrus Business Designer for document design
With your DOCDEF document applications fully integrated into a Papyrus Business Correspondence Solution, the complete document design workflow is handled by business users. From building block creation, document template design, to release management, the correspondence management life cycle is covered in Papyrus Business Designer.
At the same time, custom DOCDEF building blocks and data reading routines can still be developed with Papyrus Designer and incorporated as custom extensions into Papyrus Business Designer.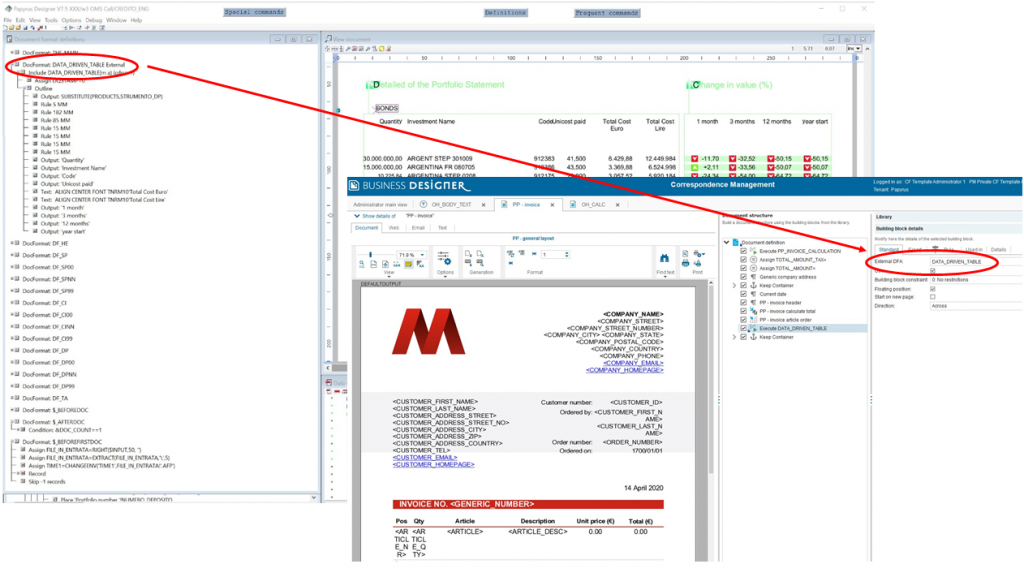 Papyrus Designer for complex document logic
However, your document creation workflow may require a separation of tasks: While you would like your business users to work with Business Designer for the creation of text building blocks, you want the application development users developing more complex functionality like elaborate business logic with Papyrus Designer.
This separation of duties is supported by the following hybrid scenario: You just import existing document resources and file-based DOCDEF applications into the Papyrus WebRepository without going the path for a complete migration with the Correspondence Framework.
The Correspondence Management workplace can be customized to allow business users working with text building blocks only, which are directly used by your existing DOCDEF applications with minimal adjustments.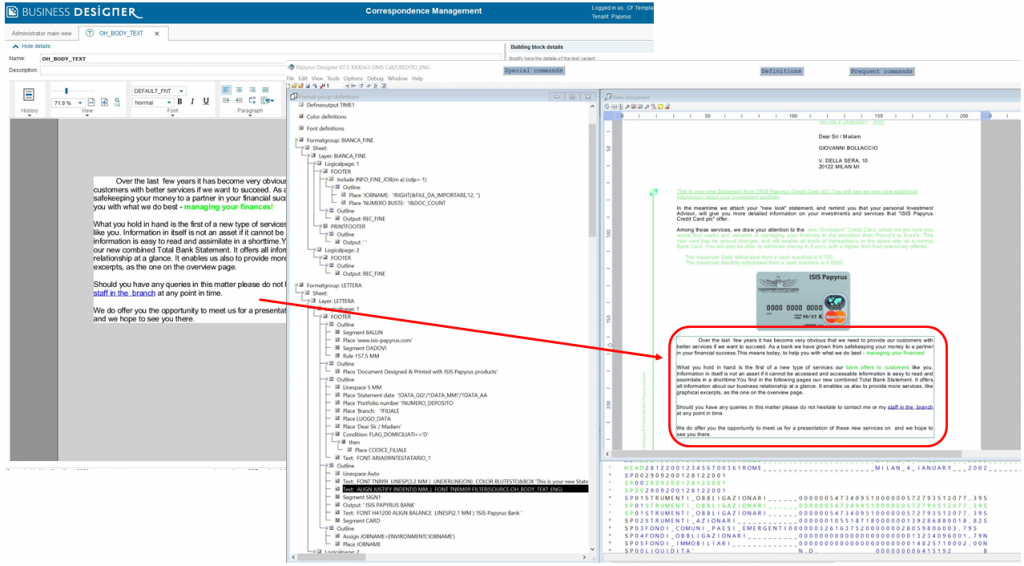 Conclusion
When you have moved your DOCDEF document applications into the Papyrus WebRepository, a hybrid scenario gives you the best of two worlds: Text building block design by business users in Business Designer, and business logic development by DOCDEF developers in Papyrus Designer.
To find out more about migrating a file-based solution to the Papyrus WebRepository, see the Papyrus user documentation or register for our Papyrus Correspondence / Administrator and Developer workshops.
Episode 1: Customize Lists with Reusable Building Blocks
Episode 2: Let your Document Speak More than One Language
Episode 3: Localize Numbers and Dates with Custom Variable Formats
Episode 4: Choose the right table for your business requirement
Episode 5: Document Design with Release and Change Management
Episode 6: Designing Wizards for Interactive Letter Writing
Episode 7: Finding everything you need in Papyrus Business Designer
Episode 8: Enhance interactive letter writing with input fields
Episode 9: Papyrus Designer and Papyrus Business Designer – the Best of Two Worlds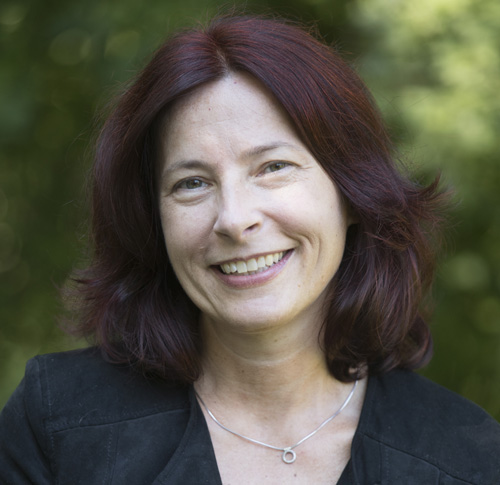 Papyrus Academy Senior Technical Writer
Vienna, Austria