Young Professionals of the Future
Papyrus Software has been cooperating with educational institutions, from local technical high schools to international universities of applied sciences, already since 2013. We love working with young people and helping them learn new concepts, solve real-world problems and develop practical skills while still at school. Many of the students stay connected with Papyrus, especially young talents who want to seize the opportunity and start an internship or longer career in technology right here at Papyrus.
This week, 120 students of the IT-department with focus on systems engineering and media technology from TGM-Vienna visited us at the Papyrus Headquarters near Vienna. The event was a great success: We were delighted to have so many people here, and our young visitors were impressed by the architecture of the building and inspired by the good atmosphere at the welcome event.
The cooperation with TGM has a long tradition, ever since our HR manager visited the first "Carreer Days". The event developed into a close collaboration that enabled TGM students to gain early insights into various topics of digital transformation and understand how business requirements of companies can be met by digital business applications and communication from Papyrus.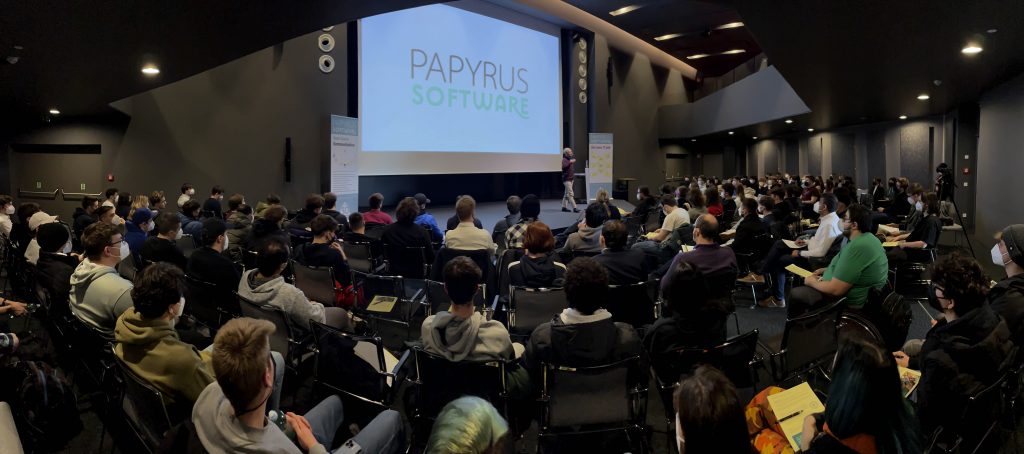 Students have access to the Cloud-based Papyrus platform for training purposes and can learn to design and customize business processes, which helps them to peek into the domain of business applications and related requirements. They can learn about very technical IT aspects of the Papyrus Software like application integration, system configuration and On-premise or in the Cloud deployment, but also about the requirements of the Business to manage their communication and applications on their own. The latter has enormous potential when it comes to fast reactions to the ongoing change in today's markets, which is a major concern of every single company worldwide.
The TGM students will get an access to the Papyrus Adaptive Case Management Cloud and experience the full application life cycle: How to use Papyrus Business Designer to define a new application from scratch? How do business users work with business applications in the back-office or on their mobile devices using the Papyrus Mobile App? They will follow the fully prepared Papyrus educational program, share insights and ideas, and can consult with Papyrus experts as needed.
A software company like Papyrus needs employees with very versatile skillsets. We are following the Business First principles and hope to raise awareness among young people that the technological perspective is only one side of the coin.
In any case, we look forward to helping the new young professionals see what's possible with Papyrus and get started quickly. Attractive jobs with very different responsibilities are waiting for them – at Papyrus and our customers worldwide!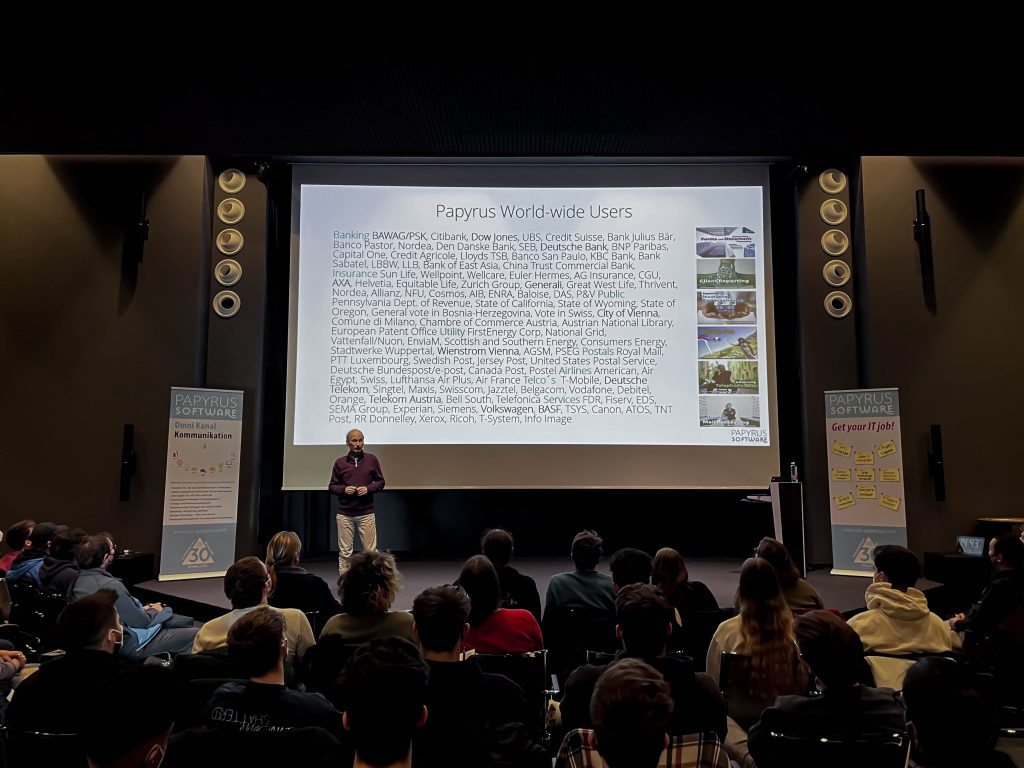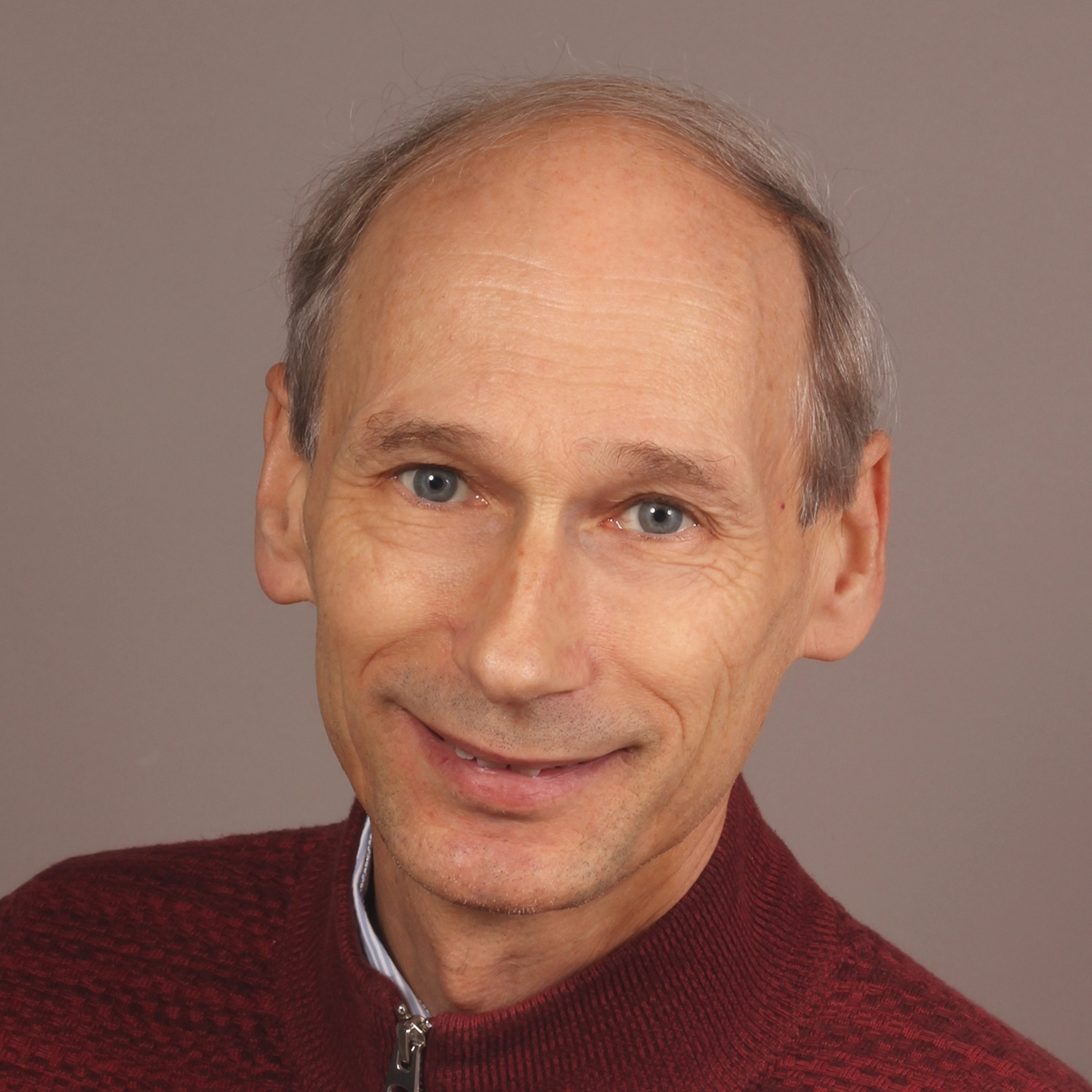 Papyrus Academy Manager at Papyrus Software
Vienna, Austria