How Contract Management Drives Business Performance and Cuts Risks
After a challenging 2020, in which strategic projects were replaced with short-term interventions and addressing immediate needs, companies have started refocusing and resetting operations for the expected economic upturn. The focus is on Cloud, automation, modernization, and agility with key investment in technologies, practices and processes that can make organizations 'Fit for the Future,' meaning 'Ready to act, and meet challenges head-on.'
But how to activate the future fitness? Where to start?
There is no 'one size fits all' approach, of course, but there is one area that is common to all – all organizations need to move fast when it comes to generating new business as well as optimizing existing business relations – all of which are governed by contracts.
Contracts set the "rules of the game" for nearly 100% of customer and supplier relationships and are critical to value creation. Virtually all organizations utilize contracts for sales, purchases, employment agreements, nondisclosure agreements and more, but many still cope with inefficiencies, such as non-standardized contracts and workflows, slow contract creation, approval and change processes, as well as lack of transparency, compliance and control.
If you are facing similar issues, rest assured – you are not alone.
In many organizations, contracting is done with antiquated technologies compared with modern, connected business apps that we rely on for most other processes. Manual processes, spreadsheets, Microsoft Word® and email lead to scattered files and emails that are barely searchable, not secure and are difficult to revise and track. If you are an executive struggling to identify terms and obligations in contracts and understand the impact to your department, you know the feeling.
Designing contracts from scratch is hard, and manual tracking of negotiations, alterations, versions and approvals is slow, error-prone and is never going to scale. Instead, companies are experiencing:
Delays in signing deals
Poor customer and employee experience
Lost revenue
Increased costs and risks, including overlooked renewals and expirations, penalties, and hidden clauses that leave companies open to liabilities
Automated contract lifecycle management (CLM) solutions with electronic document management and digital workflows are designed to address exactly these types of challenges. They can manage a contract from initiation through award, including tracking of compliance and renewal, which improves visibility and leads to stronger negotiating position and better contract outcome.
Automate CLM to Increase Profits and Regain Transparency
Organizations are turning to automated CLM to help them accomplish contracting tasks in less time and ensure improvements in revenue management, cost savings and efficiency. They also want to improve compliance and reduce financial and legal risks – by eliminating overpayments and penalties, CLM software can increase the profitability of contracts and help companies regain transparence over what is signed, when, and by whom, and ensure the protection that the correct contract terms are in place.
CLM solutions may be designed as contract type-specific solutions to be deployed at a departmental level – IT, legal, procurement or sales – or they can be provided as end-to-end enterprise solutions and deployed across an entire organization.
They may also come with different sets of capabilities – from automating contract requests and contract assembly from a library of pre-approved clauses to approvals, signature and workflows, integration with critical business applications, integrated collaboration, notification, analytics, etc.
Depending on your requirements, you might want just a part of the functionalities or all of them.
If you are in procurement, you are probably looking first and foremost into managing contract requests, searching, updating and renewing contracts, running reports and enabling procurement workflows.
Or are you in sales and looking for a solution that will nicely integrate with your CRM and manage contract requests and run reports also on your mobile device?
Or perhaps you are in legal and focused on a broader set of capabilities including a clause and template library, contract creation, negotiation, approval and enabling legal workflows?
The right technology exists – you need only to find and apply it.
8 Key Benefits of Efficient Contract Management
Here are 8 ways Contract Management software can help you drive business performance and reduce contract-related risks:
Regain transparency of contracts and contractual relations
Query contractual situation as well as individual contracts
Minimize legal and economic risks / manage contractual obligations, renewal periods and deadline management
Streamline contract creation including involvement of external parties (legal)
Simplify and accelerate contract approval and signing, including differentiated workflows based on contract types, value limits, etc.
Comply with regulatory requirements
Reporting of contractual landscape and individual contracts
A consistent, holistic experience for all stakeholders
Transform from Manual Processes to Electronic Documents & Digital Workflows
Automating key contract processes based on a 'single source of truth' is critical, especially in challenging times.
That's why a large number of companies have already introduced digital CLM in at least one part of their business – sales, procurement or legal. Others rely on their business applications like ERP or CRM that cover a part of functionality, but miss some important capabilities and need to deal with workarounds and disconnected processes. And then, there are also companies that have already implemented more than one contracting solution in different departments and want to move to a single enterprise CLM solution to address all their needs.
Where are you in this process? What are you doing to make the change happen?
Ideally, you will want to cover all your enterprise CLM needs with a single solution to eliminate inefficiencies, inaccuracies and noncompliance on a corporate level– and this is where we can help.
One Software Solution for All CLM Requirements 
The Papyrus CLM solution takes an end-to-end perspective to contract management and streamlines the entire contract process into a connected experience – from initial contract request for any type of contract to signing, storing and managing for renewal or termination – in a single solution.
The solution helps you regain transparency of contracts and contractual relations, simplifies and speeds up contract approval and signature including differentiated workflows based on contract type and value limits. Here are some key benefits of the Papyrus Software solution:
Papyrus Business Designer allows non-technical users to create contract templates and workflows
Sharing content directly from the case with internal and external experts
Create contracts fast using a clause library and share content with internal and external experts
Integrate with any CRM, ERP or legacy application without coding
Collaborate with chat and notification services, mobile and web
Utilize the Papyrus Sign® solution for contract signing and blockchain
Digitalize existing paper contracts with Papyrus Intelligent Capture
The value comes with the completeness and full control over everything.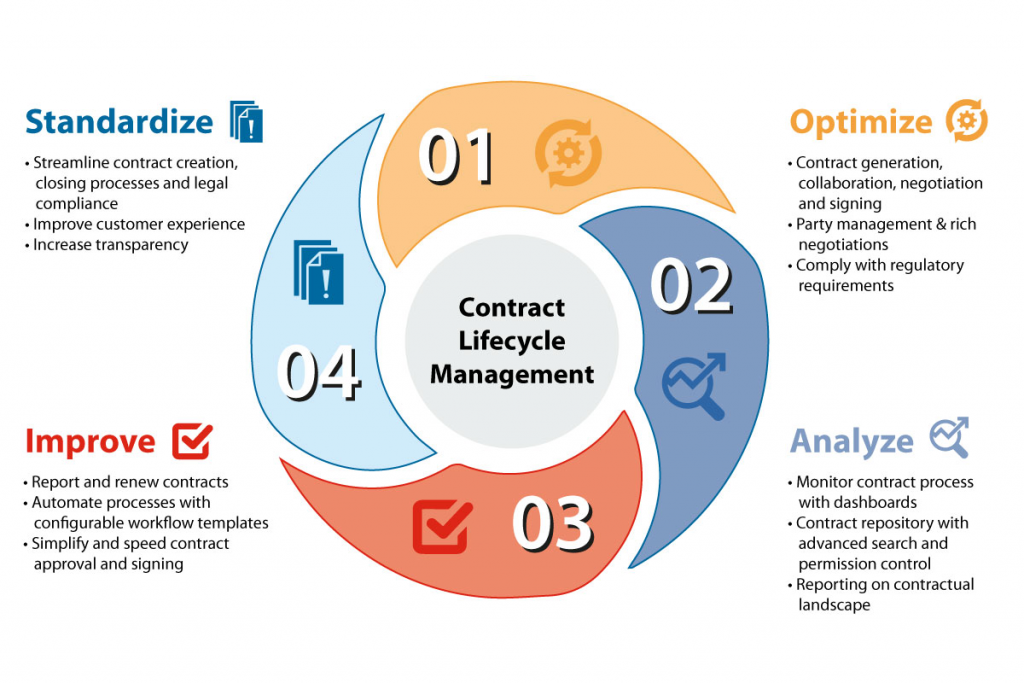 Learn more about Papyrus Contract Lifecycle Management
Watch Video: A Contract Management System for All Contracts
Or email us directly to discuss your requirements: annemarie_pucher@isis-papyrus.com
About Papyrus Software
Senior Manager Brand Marketing
Vienna, Austria