Papyrus Virtual Workshops: Our answer to education during COVID-19
With many professionals now putting down roots in the home office amid the pandemic, Papyrus Software has made it easy for customer employees to continue or deepen their Papyrus knowledge by training with our virtual workshops.
Papyrus Academy offers these workshops to assist customers with the deployment, configuration and operation of our core products, along with the design of custom applications. These workshops also provide you with the necessary training to successfully participate in the Papyrus certification program.
Every Papyrus workshop is now available in a virtual classroom where our skilled trainers deliver course content in a high-quality learning environment and additionally share their practical experiences from years of successful Papyrus project work.
These virtual workshops ease the onboarding for the remote professionals, as no training environment is required. All workshops are accessed from the cloud via Amazon Web Services – no local installation is required. You simply need a webcam, hands-free audio device, microphone and preferably two monitors. Here is a link to our Getting Started manual to help you prepare for the virtual workshops.
Users also receive cloud access to workshop content for 30 days – a perfect time to deepen the acquired knowledge by repeating individual lessons and even prepare and train for the certification exam. Workshops are grouped into three categories, with custom classes tailored to your specific needs available upon request.
Basic Workshops
Papyrus Document Design and Formatting
Papyrus Objects System Administrator
Advanced Workshops
Papyrus Objects Developer
Papyrus Experts Modules 1 and 2
Solution Workshops
Papyrus Correspondence / Business Designer
Papyrus Correspondence / Administrator and Developer
Papyrus Capture Solution
Papyrus Output Management
Since March we have delivered all our standard workshops successfully in a virtual classroom and our Autumn 2020 classes are already booked! A few seats are left – book yours soon to benefit from this exciting opportunity. Also, we were able to offer many custom workshops to customers with specific needs.
Click here to read more details about each workshop along with pricing information. Please feel free to email me with any questions or to schedule a workshop at Judith.Gatscher-Riedl@isis-papyrus.com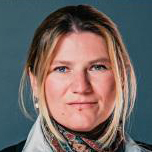 Papyrus Workshops – Expand your knowledge for deploying Papyrus software solutions in your own environment!
Vienna, Austria