Best Practices: Consolidating your Business Communications for an Excellent Customer Experience (CX)
Join our Senior Manager – Project Quality Assurance, Rob Browne on Sept. 16 as he presents the webinar "Best Practices: Consolidating your Business Communications for an Excellent Customer Experience (CX)."
View a recording of the webinar:
The webinar is hosted by Xplor, and you can register here.
Fragmented ownerships and a scattered landscape of too many communication tools and too many complex document templates are often the key barriers to enabling successful customer engagement. Digital transformation roadmaps must focus on enterprise-wide harmonization and communication, spanning print and digital and enabling effortless customer interactions via chat, mobile, links in emails, and social channels. Support for high-volume document output, single interactive letters and well-orchestrated real-time digital messaging is more necessary than ever.
In this Webinar you will discover how other organizations have tackled the above challenges and learn more about the best practices in:
Leveraging a unified approach across print and electronic
Reducing number and complexity of templates through a modular approach
Migrating your legacy to a common template library
Allowing for creative layouts by business users and relieving the burden on IT
About the Presenter: Rob Browne is a distinguished expert across all CCM topics with more than 20 years of experience in the Software and Consulting Industry. His expertise ranges from consulting and project management to highly complex project implementations. Many organizations have benefited from Rob's best practice approach and exceptional expertise in the field of design and implementation, as well as consolidation and migration, achieving outstanding deployment experiences and success.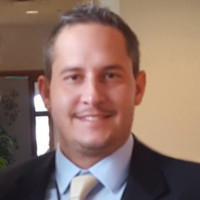 Creative Designer, Writer and Webmaster at Papyrus Software
Dallas, TX