Get strategic with orchestration decisions
In the wake of rapid digitization, some companies often implement quick-win point solutions in their ecosystem that end up being complex puzzles. The challenge of getting everyone to work together effectively skyrockets. What sets you apart as a tech leader today from traditional companies is the act of business orchestration, the delivery of a positive business experience that results from the customer experience and the employee experience.
Often there are many elements that need to "talk" to each other and too few connectors to make this possible. An orchestration platform scales effectively and sits as an extra connectivity layer on top of your core business applications, systems and infrastructure. It acts as the connector and helps you define a set of streamlined, repeatable and cost-efficient processes that can either run on autopilot or enable ad-hoc decisions by your expert staff without workarounds. Everything will play nicely together and the unified view of all activities, communications and their content leads to a holistic experience that offers transparency to all stakeholders.
After that, things become simple: automating a repeatable process leads to productivity and efficiency gains as well as cost reductions. You will run your operations with less effort and at a lower cost as a leader. You can design and quickly implement business solutions using Papyrus non-technical application design tools through a combination of workflow orchestration and integrated communication channels. This includes any type of business interaction and the execution of business value streams such as onboarding, contracts and claims, tickets and employee services across an organization's hybrid digital infrastructure.
Our digital orchestration platform provides a unified management cockpit and event-driven application workflows. This includes mobile apps for scheduling processes, monitoring task statuses and notifying users when new events are triggered. That's a lot of places where even small performance improvements can lead to big operational benefits.
Get strategic with your orchestration decisions! Perform an assessment with us to understand what's feasible and what's not.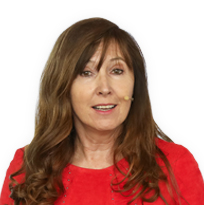 CEO at Papyrus Software
Vienna, Austria