Onboarding Money Launderers – 5 digital areas to visit in the Digital Journey
There's trillions of dollars that are laundered through the financial system because the physical checks and physical documentation don't work. The more and more we digitalize and automate the process of transactions, the more and more we can minimize that exposure.

We've seen that there is a huge digitalization journey for companies to make if they are to automate the manual and tedious steps that companies have been following for years. This journey requires a lot of these processes to be made digital first, such as the initial screening process.

In general, the manual screening process is relatively inefficient. You ask the customer for their details, usually on paper instead of digitally. You then have to extract the necessary information and find out if additional details are needed, then follow up with customer for those extra details. Not all of these processes are labor intensive and error prone, but from a legislation perspective, it's not necessarily the customer's responsibility to know their status – it's the company's responsibility to find out. 

5 digital areas to focus on in your digital journey:
Digitize the intake using E-forms and PDF forms and if paper is a legal necessity use intelligent capture
Digitize the communication process by leveraging E-delivery channels and mobile
Digitize the information gathering and validation by integrating (API's) external applications, databases and 3rd-party systems
Digitize the compliance checking and auditing using blockchain, digital signature and archiving
Digitize the collaborative teamwork by treating each customer as a Case, keeping all activities and information together (360-degree view)
So, when not spending all your time repeating these tedious manual processes, trying to just stay compliant on the minimum level, you can put a lot more effort into finding the actual sources of money laundering or financial crime. You can start looking at how your service is potentially used for money laundering, and what you can do to stop it.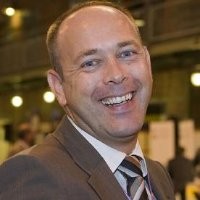 Senior Executive at Papyrus Software