Meet our keynote speakers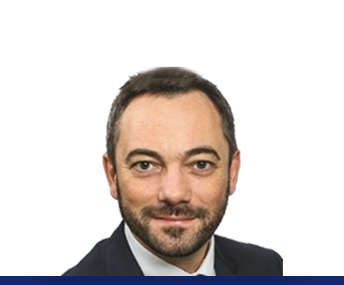 Hans Henrik Levy
Head of Document Services
Tryg Forsikring

With 17+ years of IT/digital leadership experience, Hans-Henrik Levy is head of a cross-Nordic enterprise solution for Tryg Insurance Group comprising IT development and service delivery for in&outbound customer communication/content management and notification IT services. He believes the key to successful digital transformation, well-crafted digital solutions and services for end-users is focusing on delivery & quality, agility, and performance/cost management.
Intelligent capture automates document-centric tasks at leading Nordic insurer
Information is power for any financial business. However, many struggle to intelligently capture and process information hidden in business documents and emails. Tryg opted for a more radical approach to automate complex business processes. By using intelligent capture integrated with archiving and Guidewire, document-centric tasks that previously took countless hours of manual processing were quickly automated. Hear from Hans Henrik Levy, Head of Document Services, how Tryg successfully implemented end-to-end business process automation as well reduced costs and improved business performance.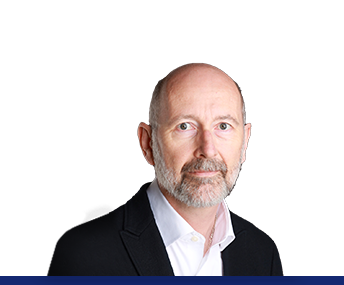 Alan Pelz-Sharpe
Founder & Principal Analyst
Deep Analysis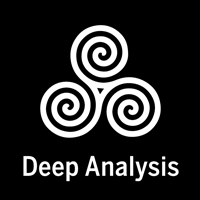 Alan is the founder of advisory firm Deep Analysis, and has over 25 years of experience in the IT industry, working with various end-user organizations like FedEx, The Mayo Clinic & Allstate, and vendors from Oracle and IBM to startups worldwide. His focus over the years has been on technology innovation in Information & Automation Management sector. Over that time he has published hundreds of reports and articles and is considered one of the worlds leading experts in his field.
The Future of Information Management
The Information & Automation Management technology industry has been around for over 30 years. However, the last five years have seen more change than in the previous two decades, and the next five years will likely be revolutionary. In this session we will examine what lies ahead for both individuals and organization alike. In particular, the potential impact of AI & Blockchain on the ways we currently manage and automate information. But maybe most importantly, we will not just look at the advances and advantages of new technologies, but also their limitations and drawbacks. Profound change is easy to talk about, but incredibly hard to effect in the real world.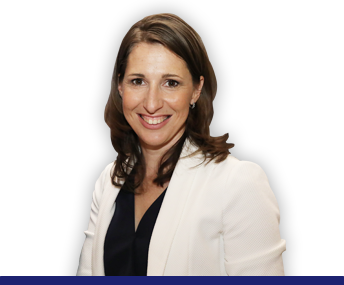 Sabrina Blaukopf
Director New Technologies
Papyrus Software

Sabrina Blaukopf has spent more than 20 years with Papyrus Software, where she took the opportunity to learn and work in a large spectrum of the software business, such as customer support, requirements engineering, application development, as well as management of development teams. After obtaining a degree in information systems, she is now head of product design and development for Papyrus Software' new technologies. Her passion and oversight for new and innovative products form the cornerstones of the innovative next generation product 'Papyrus Converse' that, together with the unique capabilities of the powerful Papyrus Platform, will empower businesses to shape their successful future through innovative corporate applications in the digital age.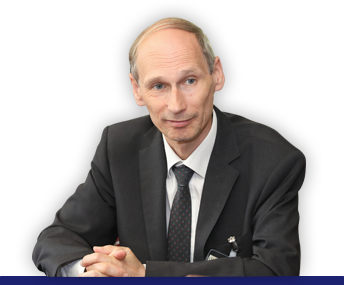 Christoph Ruhsam
Papyrus Academy Manager
Papyrus Software

Christoph Ruhsam is head of the ISIS Papyrus Academy, which focuses on the documentation of Papyrus software and the coordination of scientific projects with research partners in the context of the Papyrus platform. The Academy offers continuing education programs with certification and a dedicated group focuses on User Experience Design (UXD) for Papyrus user interfaces. Christoph studied communications engineering at the Vienna University of Technology and received his PhD in 1994 on digital signal processing of biomedical signals. Since 1995 he has been working at ISIS Papyrus in various management positions. Christoph successfully led scientific research projects on the application of Adaptive Case Management (ACM) in the construction industry (in cooperation with the Austrian Institute of Technology (AIT)) and Clean Energy Solutions (CES) and on the use of business ontologies for compliance rule definitions in ACM with the University of Vienna.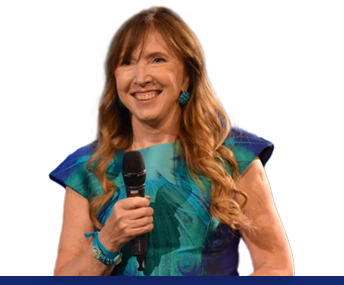 Annemarie Pucher
Chief Executive Officer
Papyrus Software

Annemarie Pucher is co-founder and CEO of ISIS Papyrus Group and has spent 33 years managing the worldwide sales and marketing of the unique content- and process-driven Papyrus platform enabling Omni-Channel Business Communication and Adaptive Case Management solutions. She studied law at the University of Vienna in Austria and began her career at IBM in software training at IBM Austria. She also managed product marketing in the Austrian electronics industry and is a worldwide speaker on business-enabling technology for Customer Engagement and Communication as well as efficient Digital Transformation considering Business Value Streams.
Industry Experts
Take advantage of access to some of the world's leading technology and service providers to help you accelerate your technology decisions.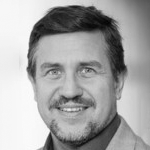 Patrick Bernd Findeis
Partner | Tax Technology
BDO AG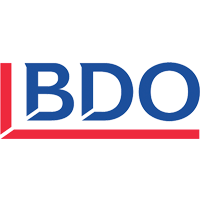 Patrick Bernd Findeis has been Head of Tax Technology at BDO since 2019. Under his leadership, ETL and visualisation tools were successfully introduced into the tax consulting practice. Mr Findeis looks back on 30 years of professional experience in IT and tax departments.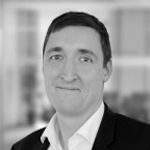 Alexander Neef
Partner|Enterprise Content Services
BDO DIGITAL GmbH

Alexander Neef has been active in the areas of CCM and output management for 12 years. He has held leading positions in projects for banks and insurance companies with various CCM manufacturers. As Head of Enterprise Content Services at BDO DIGITAL GmbH, he is responsible for both the consulting division of his department and the cloud platform "EC Cloud Services".
ACM & Capturing and the World' s Oldest Tax
For historical reasons (COBOL, mainframe, VSAM, ...), the notices issued on the basis of the german property tax reform only exist in paper form. BDO has developed a Papyrus-based ACM & capturing solution for the efficient comparison of the paper assessments with the target values available at BDO.
Key points:
Case processing with ACM
Scanning & capturing of data from paper notices
Generation of incoming mail and deadline information
Assigning the data to an existing tax return (target values)
Reconciliation of target values
Notification of processors about received assessment notice
Challenges:
16 different print centres of the FinVerw (=different paper types, contrasts, page margins, positioning, etc. pp.)
7 different layouts (Bund-GV, LuF, BW, BY, HH, HE, NI)
Integration into different subject-specific systems
The property tax reform in Germany has imposed obligations on every owner of domestic property. In total, land ownership had to be revalued with the help of around 40 million tax returns. According to legal requirements, the tax returns must be submitted digitally via ELSTER. For this purpose, BDO has developed an ACM solution based on Papyrus for creating, coordinating, releasing and submitting property tax returns. See also our presentation at OpenHouse 2022.
Robert Voitleithner
Sr. Customer Program Manager AZURE
Microsoft

MS Azure and Papyrus Software
Nearly 15 years with Microsoft in different Sales & Business Development Roles. Responsible and leading Microsoft's Austria Independent Software Vendor strategy for the last 2 ½ years. Independent Software Vendors (ISVs) represent the most innovative and fast-growing ecosystem. He is focusing on building the right strategic partnerships and the right use of the Microsoft Platform to accelerate their growth and impact on customers from SMB to Enterprise.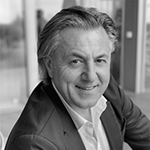 Roberto Anzola
Vice President of Papyrus Solutions
Papyrus Software

Roberto Anzola - Vice President of Papyrus Solutions is the Head of Research and Development for the Papyrus Software Platform. Roberto is focused on understanding customer challenges in digital transformation of processes and business communications and drives the strategic and disruptive development of the Papyrus Software Platform. Roberto joined ISIS Papyrus in 1995 after several years of experience in a large consulting firm. His responsibilities ranged from software development to international product consulting to training of point-of-sale systems in banks. At ISIS Papyrus he leads a great team spirit and collaboration. Roberto has been an elected Board Director of AFP C since 2009.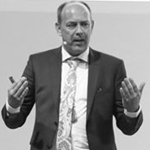 Freddie van Rijswijk
Senior Manager - Business Applications
Papyrus Software

Freddie van Rijswijk is Senior Manager Business Applications, focused on Digital Innovations that enable companies to improve their Business Value Streams. In his role Freddie is the bridge between software and solution development within ISIS Papyrus and the market needs and trends. Freddie has been with ISIS Papyrus since 2008 and has a Master's degree in Information & Knowledge (AI) Technology and 30+ years of experience in IT including a Senior Manager position at Accenture and worked before as Solution Architect, Solution Designer, Software Developer and Project Manager for consulting and software firms.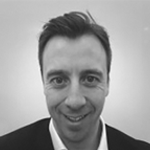 Rob Browne
Senior Manager - Project Quality Assurance
Papyrus Software

Rob Browne is a distinguished expert across all CCM topics with more than 20 years of experience in the Software and Consulting Industry. His expertise ranges from consulting and project management to highly complex project implementations. Many organizations have benefited from Rob's best practice approach and exceptional expertise in the field of design and implementation, as well as consolidation and migration, achieving outstanding deployment experiences and success.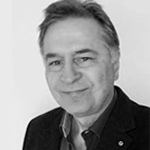 Michael Firnthrat
Head of Development
Papyrus Software

Michael Firnthrat has been active in the IT world for decades. He completed his training at the Technologisches Gewerbemuseum in Austria, where he began designing and developing hardware and software components based on microcontrollers. After that, the focus was on the further development of database systems for some time before real-time automation devices for industrial use became his professional focus. He was fascinated by the combination of electronics and programs and how a clever combination can develop both powerful and robust systems. Michael has been with ISIS Papyrus for 20 years and soon took over system design of the Papyrus communications platform. As head of the development department, he now leads teams of highly motivated experts working on the further and new development of system components at four locations. There is still time to be actively involved in solving challenging tasks.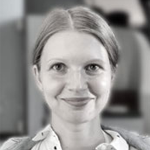 Ekaterina Andrianova
Manager Capture Solutions
Papyrus Software

Ekaterina Andrianova leads Capture Solutions, which focuses on addressing business challenges with the power of technology. Being an expert in the IT industry for more than 10 years, she has led numerous projects and solutions to success, including Customer Resource Management, Outbound Correspondence, Case Management Integration and document Capture. Ekaterina received her Master of Science double degree in Computational Logic from Vienna University of Technology and Dresden University of Technology. Her particular expertise in intelligent capture is based on her deep technical involvement in the Capture product family and external business communications.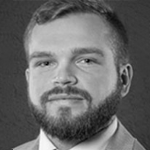 Raphael Marek
Manager CCM Solutions
Papyrus Software

Raphael Marek is a Manager and leads the development of outbound communication solutions and products built on the Papyrus platform. In his role, he enables non-technical users in organizations with the Business Designer to efficiently create and deliver business processes and omni-channel correspondence of various types across digital and traditional channels. The continuous development and improvement of business enabled design solutions are innovative and based on current customer needs and future trends. Raphael Marek joined Papyrus Software in 2010 in the Research and Development department. He studied business informatics at the Vienna University of Technology.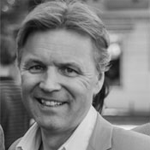 Andreas Klein
Senior Architect
Papyrus Software

Andreas Klein is one of Papyrus Software's long standing senior architects for business solutions. In his role, he is responsible for solution design and implementations at customers. For over 30 years, he's gained customers' trust and built ongoing relationships. His exceptional accomplishments and portfolio experience made him the product owner of Papyrus Output Solutions. He began his career at Papyrus Software in 1989 as a Software Engineer tasked with providing professional services on IBM mainframe systems. Andreas was one of the leading AFP experts in Austria, and he was also a lecturer for IBM in AFP architecture in the early 90s. He is known and respected in the industry for his solution orientation and practical knowledge.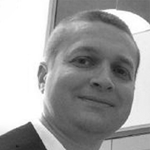 Andrew Jackson
Senior Consultant
Papyrus Software

Andrew Jackson is a senior consultant at Papyrus Software and has been successfully executing and delivering projects for more than 20 years using the Papyrus platform. This experience - coupled with solid IT Technical knowledge, Business awareness and Financial Services background - enables him to conceptualize, design and implement solutions that exceed client's needs. Andrew joined Papyrus in 2021 and is an expert in Output Management, Enterprise Content Services and Customer Communications Management. Andrew holds a BSc Hons degree in Computer Networking for Business degree at the Birmingham City University.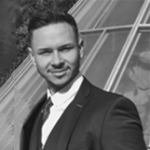 Deni Obradovic
PQA and Outbound Expert
Papyrus Software

Since joining Isis Papyrus in 2014 Deni has risen through the ranks to his role as Outbound Expert & Training Lead in Project Quality Assurance. With his strong background in IT, excellent communications skills and enthusiasm for problem solving, Deni supports our customers and our consultants in delivering Outbound focused projects. Utilizing his experience in dozens of international Papyrus deployments, Deni also supports internal and external training programs, helping customers and consultant achieve the same standards of quality and excellence. When not on duty, Deni likes to spend time in the gym weight training and boxing.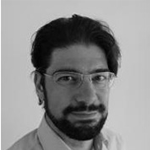 Alexander Adensamer
Product Manager
Papyrus Software

Alexander Adensamer is product manager at ISIS Papyrus and the work on innovative approaches for addressing our client's needs is what he is passionate about. The combination of his analytical skills and his creativity and farsight is the perfect basis for finding the best solutions for our customers. He holds a degree in mathematics from ETH Zürich, an MBA with focus on IT management and published a few papers on process management. Alexander has been working in the software industry for 20 years, and now 13 years with ISIS Papyrus. During his journey he shaped the Papyrus machine learning and natural language technology before advancing to the role of product manager for Papyrus Converse.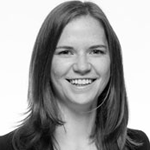 Daniela Zach
Consultant
Papyrus Software

Daniela Zach joined Isis Papyrus in September 2020 and is a certified Papyrus Document Designer Professional. Daniela has over the last years implemented business solutions for Customer Communication Management as well Adaptive Case Managenent such as the ticketing solution for internal use of ISIS Papyrus, leveraging the capabilities of the Papyrus platform. Daniela received her B.Sc. degree from the Vienna University of Technology in February 2020.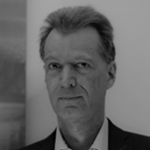 Horst Voglgruber
Senior Consultant
Papyrus Software

Horst Voglgruber has joined ISIS Papyrus in 2006 as a consultant implementing outbound and inbound projects in enterprise-wide business communications. His main focus and expertise is in connecting Papyrus and third party applications for user authentication and authorization. Prior to ISIS Papyrus, he worked for international companies mainly in ECM and user security. Horst has a Master's degree from the Vienna University of Economics and Business Administration.