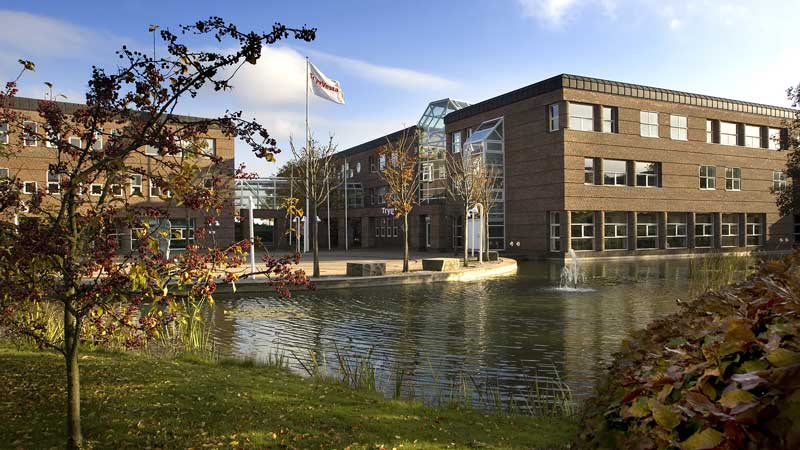 Achieving Seamless Multichannel Customer Communications
Business group takes control of content in personalized, customer-friendly business documents
The Business
Established in 1731 as Kjøbenhavns Brand, TRYG is now the second-largest general insurer in the Nordic region, with strong market shares in Denmark and Norway and growing presence in Finland and Sweden. TRYG has roughly 4,300 employees and services more than 2.7 million private customers and more than 140,000 businesses in the Nordic region. The company's insurance products cover workers' compensation, vehicles, building, contents, cargo, houses, personal accident and health care, offered through its own sales and service channels as well as through business partners including Nordea.
The Challenge
During 2010-2012 TRYG has been moving from a paper-based document standard to an electronic document standard for its outbound communications. Further, the company wants to simplify the content in all documents, making it easier for customers to read and understand:
Separate content, design and distribution

Business side has responsibility for the content

Enable different designs containing the same content
To accomplish these priorities, TRYG decided to create a new communication platform for its customers.
---
The Solution
ISIS Papyrus and TRYG jointly determined that implementing a single, end-to-end document solution was the right strategy to simplify communication with customers, both in content and distribution.
TRYG also needed a multichannel approach to meet customers' increasing demands for electronic communication on any desired platform or mobile device.
Further, customer service standards demanded that content be customized, understandable and more reader-friendly, with a recognizable and clear structure to quickly identify a TRYG document and locate proper information.
While the primary goal was to reduce print to obtain cost savings, TRYG also wanted to send "better documents" to customers, containing shorter text, less legal language, more graphics and full-color design elements.
The Future
To ensure success, TRYG trained new "Language Ambassadors" from the business units to be responsible for business document guidelines and document ownership. New customer panels are testing readability and content understanding. The legal department - former document owners - are now responsible for quality assurance.
A Flexible System
The proof of concept was completed on z/OS before TRYG decided to move to the entire system to Windows. The resulting operating system migration went smoothly because the whole object space could be moved without any customization - thanks to the built-in flexibility of the Papyrus platform.
TRYG Document Transformation
Insurance Accident Policy
Originally, a TRYG accident insurance policy document had about 15 black-and-white pages. With the new vision, including only customer-relevant content in the document, TRYG's new policy document contained three full-color pages.
Agreement Document
The agreement document contains all of a customer's policies in a single document, totalling 180–200 pages distributed once a year. By using Papyrus, TRYG has shortened this annual document to approximately 70 pages, resulting in a substantial cost savings in printing and distribution and reducing call center inquiries.