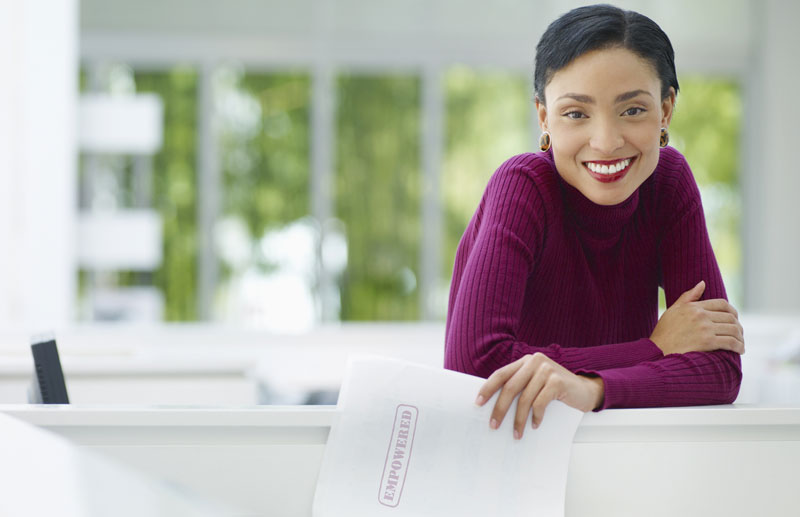 General Application
Client Challenge
Adaptive Case Management is a progression from the initiation of a case to its final resolution. Typically, even a simple process also has to be integrated with the database, database tables, inbound and outbound business communication (CRM/ECM), case rule definitions and time-stamped materials from case history or pending communications. Certainly, document content, collaborative decision-making and customer interactions are important elements of case management. A large portion of case-related information is received and managed in the form of business documents rather than structured data.
Cases often take too long to complete, from the standpoints of both the customer and the operations team, due to a number of internal factors:
Resources
Information is misplaced
No standardization
Difficulty of enforcing compliance with policies, regulation, and best practices
Lack of visibility into key performance indicators at individual case level (real time) or in the aggregate (historical trends)
In case management, human judgment, external events and business rules don't merely determine a path through a predefined diagram. Some tasks and processes to complete the case may be defined in advance through the case template, but ad-hoc tasks are a critical distinguishing element of case management, often related to creating, obtaining, reviewing, and approving documents and some representing conventional processes involving multiple participants.
Offer Description
Papyrus Adaptive Case Management includes a complete document management system, a comprehensive facility for creating, capturing, indexing, storing, finding, viewing, sharing, editing, versioning and retaining a wide variety of document types. To ensure both compliance and flexibility, Papyrus Adaptive Case Management can apply rules to document events for automation and case status tracking at any point in the process, including required predefined tasks and documents via the case template and also allowing the addition of ad–hoc activity and content at runtime.
Rather than routing the case folder to the next task sequentially down the line, Papyrus Adaptive Case Management instead advances through both external and internal events:
For external events such as receipt of a phone call, letter, fax, or e-mail related to the case, the message content is added to the case folder and new tasks or processes may be created.
For internal events such as assignments and business rules, case workers assign tasks and initiate processes as needed to work on the case, and business rules within the case may automatically create and assign tasks or trigger fully automated actions based on either external events, completion of other case tasks, or expiration of task deadlines.
Those tasks and activities define the case context and are visible, along with case documents, in the shared case folder, where the state of the case as a whole is determined by the combined state of all tasks and documents.
The strength of Papyrus Adaptive Case Management is an integrated end-to-end solution combining data, business processes & rules, document creation, capture and output management with support for Dynamic Business Process Management in a single platform.
With Papyrus Adaptive Case Management, a case is not simply a collection of isolated activities, processes and documents, but a single and evolving entity progressing toward completion. Represented by the case folder, the case as a whole is easily understood through simple review of the unified and customized view that summarizes the status and provides access to key content and details.
Value Delivered
Key Benefits/Value
Single, integrated communication & process platform is state- and event-driven and rule-based (data-driven)
Holistic customer view for end-to-end case management

Out-of-the-box shared case folder with different views based on case status and user
Closes the loop with integration of inbound and outbound communication for full-circle response
Collaborative process for transparency and efficiency
Secure team access to case information

Single point of access to all information

Reduced data entry errors

Efficient, centralized output management
Interface with all business applications and legacy systems

Any document type or object can be added to the case
All cases centrally stored

Enhanced consistency and compliance with internal and external regulations

Flexibility for automation of all processes and future business changes
Archiving with retention policies

Increased operational performance and results

Optimization of case worker's time
Increased efficiency in time to market
Reduced implementation, maintenance and development costs
Reduced manual operations and minimal duplication of documents and data
Key Features
Shared case folder available to authorized users working on the case subject to specific security and access control rules

User authorization and authentication
Auditing
Change management, digital signature, versioning, variant control
Support for collaboration - chat, e-mail, phone

Real-time access to common case data, documents and activity

Activities, to-do's, check lists
Calendar
Inbound and outbound communications
Tasks with priority and deadlines

Customizable views can include different information, such as

Form showing case data or content
Tasks history
Discussions
Dashboard

Automatic process discovery and implementation in real time (UTA & Activity recorder)

The Activity Recorder/Player supports the employee with repetitive tasks, minimizes user interaction and reduces errors
Recorded activities can be reused
User Trained Agent supports employee decision-making, learning from observed patterns

Classification and extraction of data of inbound mail, fax and emails
Integrated outbound correspondence system

Generate and respond to letters, cancellations and claims
Access through browser or fat client interfaces
Accessible to clerks, sales, business partners and customers

Business application and legacy system integration

Wide range of Adapters and Typemanager interfaces
Comprehensive document and object support - MS Office, SMS, chat session, wiki pages, HTML, XML, PDF, audio, video, CAD CAM, X-ray, photos, etc.

Long-term archiving of the case and its content with retention policies
Monitoring tools and views suitable for reactive or proactive approach
Product Configuration: Adaptive Case Management
Papyrus WebRepository
Central management, administration and control of document content and access, including defining business document building blocks and layout, data and logic; versioning, validation and auditing; business rule and process definition and management; record management; sign off and change management; user authorization and security functionality.
Papyrus Adapter/LDAP interfacing directly with defined user roles.
Papyrus Adapter/MQ Series or SOAP Adapter
Definable messaging interface for business data, compiler- and platform-independent.
Inbound:
Papyrus Designer Capture
Graphical definition for extracting text keywords and data fields from scanned image, e-mail, SOAP message and fax.
Papyrus Server/FreeForm®
Automated "machine-learning-technology", pattern recognition, contains OCR/ICR (5 engines) and "Context Fuzzy Record Associator", image correction, document classification, data extraction and validation, e-mail text classification, distributed archiving and automated content replication.
Papyrus Client Capture
Manual correction on the desktop or in the browser.
Papyrus Adapter/POP3
E-mail classification, delivery and/or response; alternatively, trigger a formatting job on another node in the system.
Outbound:
Papyrus Client/Desktop
Business users work with templates, assembling content and creating new building blocks, text editing with spell check, business rule (NLR) and process definition, i.e. sign off, local or central print. Users enter data into an intelligent Webform for ad-hoc delivery of a dynamically generated PDF business document on the server. Papyrus Client with full-text editing capabilities can be installed as a thick client or plug-in for the browser.
Papyrus Designer Package
Outbound document/letter design, data variable definition, complex logic definition.
Papyrus DocEXEC and DocEXEC/PDF
High-speed formatter for batch, online and user-interactive documents on 11 platforms generating AFP and PDF formats with indexes, OMR and barcodes, table of contents, page sorting, print last page first, etc.
Papyrus WebArchive
Storage and instant retrieval of indexed electronic documents in AFP and PDF, Papyrus AFP Viewer for direct AFP viewing, plus AFP-to-PDF conversion on the fly.
Optional Components: Centralized Output Management
Papyrus Server (IPDS, PS, e-mail, fax)
Printing AFP and PDF to all standard laser printers on the market, e-mail and fax
Papyrus WebArchive
Short-term and long term storage and retrieval, plus fast search, viewing and reprint of documents, fax and e-mail