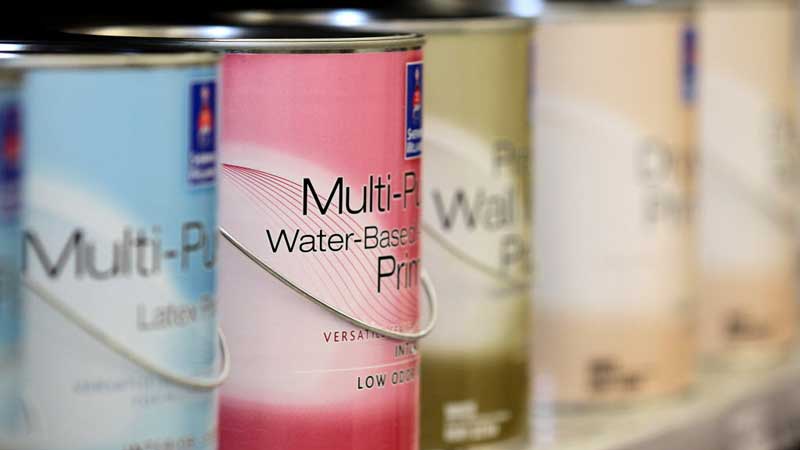 Centralizing Inbound Processing for Greater Local Efficiency
Intelligent capture and exception handling optimizes fax for enhanced customer credit operations
The Business
The Sherwin-Williams Company is a global leader in the manufacture, development, distribution, and sale of coatings and related products to professional, industrial, commercial, and retail customers. With global headquarters in Cleveland, Ohio, Sherwin-Williams® sells its branded products exclusively through a chain of more than 3,954 company-operated stores and facilities across the world. In 2010, the company reported consolidated net sales of $7.8 billion across its Paint Stores, Consumer and Global Finishes Groups.
The Challenge
Running more than 3,390 stores in North America, Sherwin-Williams needed to improve automation of customer credit processing for increased operational efficiency and control across the Paint Stores Group.
To replace manual processing of fax submissions to more than 75 District Credit Offices (DCOs), Sherwin-Williams wanted to automate capture of faxed credit forms and facilitate indexing, central storage and control, while allowing each DCO full access to their stores' files.
Additionally, the solution must limit access to authorized personnel, handle high-volume fax traffic (75,000 pages monthly) with multiple documents and document types, and support workflow for supervisor reviews and sign-offs. Also important was minimizing local PC software requirements and using their central document archive.
---
The Future
The Papyrus technology dramatically streamlines maintenance and roll-out efforts for updates and new processing with the Sherwin-Williams Document System, as well as minimizing operation costs and manual tasks.
With Papyrus Capture, Sherwin-Williams has established a strategic, scalable foundation for enhanced efficiency, integration and control of its document-based information systems that will support ongoing improvements, innovation and communication requirements.
Streamlining inbound processing
Supporting 28 locations in handling 900,000 faxed pages annually - including 10 different document types - required a powerful, efficient and flexible system for both automation and exceptions.
The Sherwin-Williams implementation of Papyrus Capture quickly enabled completion and correction of classification and extraction results with all display and validation support:
Uniform handling of faxes and e-mails

Context-aware edit fields for data entry

Image display of snippets or whole pages

Free message text and user hints

Masks for accessing all administrator / designer functions
The New Process
As faxes are received at the DCOs, incoming documents are sent to directories in the WebRepository based on the fax number used. Papyrus Document System identifies them by document type to be regrouped and rearranged as necessary.
Papyrus Server/Classify performs document clean up, deskewing and despeckling before presentment. Users login via Web browser to view and index prepared documents and queue for supervisor review, manager approval and sign-off, or export to their central archive along with a companion index file.
Temporary authorization options allow departmental collaboration during daily or monthly peaks without additional staffing or delays.
Meeting New Requirements - Solution Extension
Sherwin-Williams later extended the Papyrus Capture solution to automate e-mail indexing by adding an e-mail receiver and new workflows to generate e-mail indexes for archiving and route documents to the central storage facility.

If reject fields include a valid District Credit Office number, such documents are passed to a DCO queue for indexing by an operator. Remaining rejects are moved to an error queue for handling by administrators.