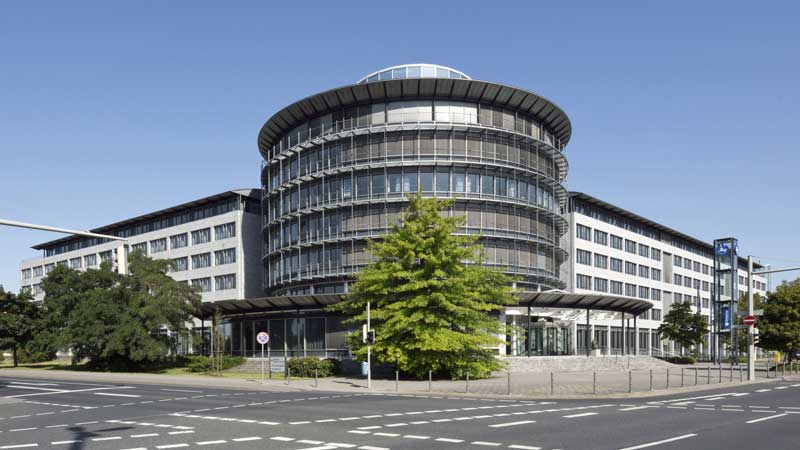 Consolidating Business Correspondence, Documents and SAP Applications
Mainframe migration upgrades document production and output with hard-cost savings
The Business
Öffentliche Versicherung Braunschweig (ÖVBS) has evolved from a casualty fire insurance company founded in 1754 by Duke Carl I into today's large, modern regional public insurer offering life and property/casualty insurance products. The corporation has 1.3 million contracts with 400,000 customers, supported by 600 internal employees and 500 field staff. The Braunschweig Information Technologie GmbH (B-IT), 100-percent owned by the Öffentliche, provides IT services for the corporation.
The Challenge
A decision to move from the mainframe to an SAP server environment required a single solution for all documents to address the full document lifecycle, from creation and production to post-processing.
In addition, all business document applications must be accessible via a common interface for hundreds of internal and field staff, accessible for electronic presentment and available for centralized printing to enable bundling, sorting and postal optimization.
With Papyrus already in place on the mainframe, ÖVBS wanted to upgrade to incorporate both correspondence creation and output management with standard software on the same platform and operating system, driven by data and operational applications from SAP.
---
The Solution
To integrate SAP data and applications with all business documents, correspondence and output, ÖVBS/B-IT selected a consolidated solution using Papyrus Objects Business Correspondence Framework and Output Management in a server-based environment.
For a successful transition away from the siloed limitations of mainframe operations, ISIS Papyrus collaborated with B-IT to implement Papyrus WebRepository and Papyrus PrintPool for a new document production and output environment in four major phases from 2007-2009:
Migration of document formatting

Implementing central printing

Conversion of print post-processing

Portal connectivity for case closure on Point of Sale
The Future
ÖVBS achieved substantial performance improvements by moving all applications to a server platform, reducing document formatting time by 50% and gaining a 5X improvement in archived document conversion using Papyrus WebRepository.
Based on the success of the Papyrus Application for internal staff, ÖVBS continued its progress in 2010 with the launch of a portal connection for field staff to enable online correspondence.
Seamless integration with SAP business applications
The ÖVBS and B-IT decision to move to standard software on server platforms supported by an ASP model was a rather unusual strategy for an insurance company.
However, the company's IT team knew that migration of the existing mainframe solution for strategic customer correspondence – using both Papyrus and iTEXT – to a server-based standard software environment would eliminate significant duplication of effort previously needed to achieve consistent layout and content.
Already using SAP on a server platform for all corporate systems, such as Claims and Policy Management, ÖVBS wanted to ensure cohesive integration and consolidation by providing a common platform for business document creation and office communications that would enable more consistency, flexibility and efficiency.
Highlights: Phased Papyrus implementation
To transform its document operations and correspondence capabilities, ÖVBS had specific goals for the migration, upgrade and consolidation project for the Life Insurance business unit, including:
Consolidation of Papyrus and iTEXT to identical interfaces and Frameworks

Replacement of high-maintenance post-processing module to enable bundling, sorting and postal optimization (highest hard-cost savings)

Archiving of electronic customer dossiers and field-generated documents for PDF presentment
B-IT and ISIS Papyrus implemented the flexible Papyrus Platform over four major phases of the ÖVBS implementation
Phase 1 (2007): Migrating document formatting from the existing mainframe applications and setting up the new document production environment and resource collection.
Phase 2 (2008): Transition to central print with extended domain setup and integration for document output from SAP and LifeFactory, plus document generation with Papyrus Desktop.
Phase 3 (2009): Supporting the ICOM Print Postprocessing module and releasing post-printing from the mainframe to optimize output and work with third-party service bureaus.
Phase 4: VIS Extranet Field Service Portal to initiate browser-based PDF documents directly from applications and archives for cohesive consolidation and reuse of resources.