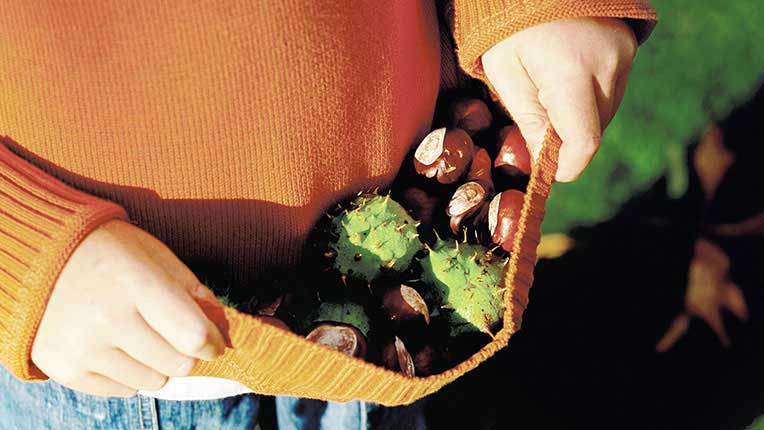 Creating a Win-Win in Financial Customer Communications
Savings organization creates flexible, multichannel platform for prize draw and government funding documents
The Business
NS&I (National Savings and Investments) is one of the largest savings organizations in the UK, with more than 26 million customers and over £100 billion invested. Best known for Premium Bonds, NS&I also offers a range of other savings and investments to suit different people's needs, including Direct Saver and Children's Bonus Bonds - all offering 100% security because NS&I is backed by HM Treasury. NS&I is an Executive Agency of the Chancellor of the Exchequer.
The Challenge
To optimize and support its £1M premium bond draw (lottery) program, NS&I wanted to reduce mail output by 50% in the medium term (3-7 years) by adopting a paperless online customer document offering with operational and customer service benefits, including:
Offering customers the option to specify their media preferences for product documents and communications from NS&I

Separating the generation of core content for a communication/output from its formatting and delivery by a specific media/channel

Providing a flexible workflow that incorporates individual customer preferences and rules relating to specific products or general communication via desired
media/channel(s)
---
The Solution
To achieve increased efficiency and customer service for the premium bond draw/lottery, NS&I decided to create a new output communication platform to centrally manage customer-related communications for the ERNIE program.
Papyrus is used for two batch applications at NS&I – one for prize draws and check distribution to lottery winners and one for account holder statements and letters - integrating document development with output management and ensuring accurate and timely notifications based on KPIs for financial notifications.
Documents generated in batch are sent simultaneously to IPDS printers for high-volume production and to the ­WebArchive for PDF creation and third-party archiving. These documents are completely traceable to enable on-demand location and regeneration for authorized users.
High-volume Prize Draw Production
The batch production application used to generate Prize Draw documents for NS&I's Premium Bond program handles 5-6 different letters, as well as warranties (payments), notifications and statements.
With 1.5 million documents produced in one batch run and daily work production, monthly production for NS&I via ­Papyrus exceeds 2 million processed documents, and monthly volumes in two peak production periods (April and November) must increase by at least 50% to meet notification regulations and requirements.
The workflow for the Premium Bond application, also used in production for additional programs at NS&I, manages formatting, generation and splitting of AFP documents for e-mail, centralized print or decentralized print, depending on the output channel specified in the XML used to trigger the job.
For centralized print, the AFP is split and checked into the PrintPool and simultaneously converted to PDF documents with an accompanying XML file, then checked into an external third-party archive and recorded for later reconciliation. The operator GUI allows selection of documents to print, by which printer and in what form (continuous or sheet).
During printing, a file is sent to the enveloper machine - any documents not physically detected during enveloping are flagged for automatic reprinting of the missing documents. Documents are reconciled with the list of documents sent to the third-party archive.
For e-mail, the AFP is again split and PDF (and XML) documents generated are checked into an external archive and recorded for reconciliation. A prize notification to a secure message system also triggers an e-mail to the customer to request logging in to view the secure notification. An acknowledgement is then reconciled to the record of messages sent to the secure e-mail system, while the archiving system acknowledgement is also reconciled, and a final acknowledgement sends the initial document request to the completed queue.
Interactive and Batch Letter
ISIS Papyrus is used to create customer outputs for the Court Funds Office, managing all funds for government agencies to provide a centralized finance system. Picking up the banking data from the Thaler Banking System (Letter Tables), including some letter print requests from TIBCO i-Process, Papyrus generates both batch and online (interactive) outputs in the appropriate format using different delivery channels.
Based on the Papyrus Correspondence Framework, NS&I's CFO application allows 10-20 concurrent users to produce a few hundred interactive letters each day, triggered by a Staffware/TIBCO Web application integrated with the Papyrus ­Client plug-in to show the document instances. All other letters are non-interactive, produced in batch with a direct database interface. For the Typemanager database implementation, ISIS Papyrus helped develop a 'Line Data Extraction Module' on Oracle.
The Papyrus CFO solution also integrates with OpenText ­Vignette (VRD) to support total volumes of approximately 1,300 letters daily, with semi-annual peaks (February and April) of up to 120,000 letters daily for Statements and Tax Vouchers.