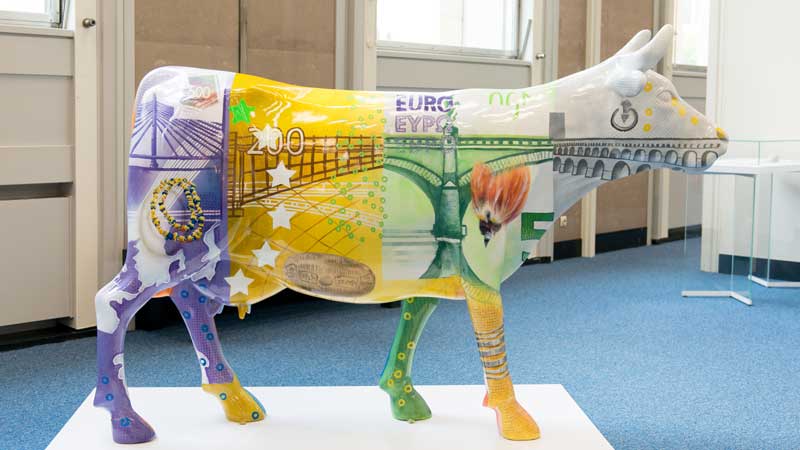 Simplifying Change with Migration to Integrated Output Management
System enhancements prepare document operations for future with single production solution
The Business
Headquartered in Brussels, the National Bank of Belgium (NBB) serves the general interest nationally and internationally through its involvement in European monetary policy, issuing of banknotes, the Research and Information Center, international assignment, State Cashier, daily management of the Securities Regulation Fund, services to the Financial Sector and services to individuals and schools.
The Challenge
An ISIS Papyrus customer since 1995 for document design, the Bank wanted to move from mainframe output management of 400 document types and 300 report types accessed by 40 internal NBB users.
NBB desired an integrated outbound solution to expand upon existing Papyrus design and production technology for more efficient change management and document archiving.
---
The Solution
For NBB's Mainframe Rehosting project, Accenture recommended ISIS Papyrus software as key component of the comprehensive system enhancement:
Hardware: Dual-server Sun cluster with high availability

Tape Management: Archived data to Solaris tapes

Output Management: ISIS Papyrus modules

Development Environment: Micro Focus Studio with Cobol compiler and IDE

Application Logic: Component migration
Using an object-based resource model with Papyrus ­WebRepository, Accenture and ISIS Papyrus set the stage for NBB to simplify its current migration, as well as future enhancements and improvements. Integrating Papyrus for better user interaction and document management, including short-term storage, conversion, output and distribution, NBB would gain immediate benefits and lay the groundwork for effective and efficient change management.
The Future
The Papyrus Output Management implementation for the ­National Bank of Belgium's Mainframe Rehosting initiative is now complete. The new outbound system achieved operational enhancements in four critical ­areas, for immediate and long-term benefits:
Bundling & Storage

Printing

Conversion

Archiving
Leaving legacy issues behind
The migration planning addressed potential bottlenecks in the Document System and surrounding network environment:
Beta 93 on Mainframe:
3270 emulation (interface - 24 lines/80 columns)

All network printers

No access for external users
Common Infrastructure (Development / Integration):
Complex security for listing distribution

Print tests could disturb production environment

Single points of failure
Key mainframe migration tools were used to ensure the integrity and performance of critical data sources and applications with the Papyrus Document System in the new environment:
Micro Focus Server - TP monitor

MetaWare Refine tool - Cobol and C applications; JCL scripts and DB2 data layer

Forecross Convert/IDMS-DC and Convert/ADSO

Java - Recompilation
Daily document operations
NBB listings (datasets) contain different kinds of information that is used by Papyrus to manage output for each document:
How long it should be kept (e.g., 5 days)

Whether it is online or offline (i.e., on tape or not)

Where it should be printed (i.e., the network printer)

The layout that should be applied

The recipients, which are grouped in an address
A twice-daily bundle chain launches to print all listings for an address, in a certain order, with a wrapper paper around them, for easy delivery to the departments. To print the listings in Beta 93, the system always passes the JES2 spool and VPS products, used as central router/convertor/driver.
Archiving must offer a variety of options to accommodate policies, regulations and requirements for a variety of document types (400) and report types (300):
Short-term archive (online)


Typical length - 5 days

Holidays, weekends, reproduction issues


Long-term archive (cassettes)


Typical - 30, 365, 730, 1,825 or 3,650 days

Daily batch job from Beta 93 writes to cassette all listings with same retention period, as well as erasing expired listings per the Tape Management System CA-1