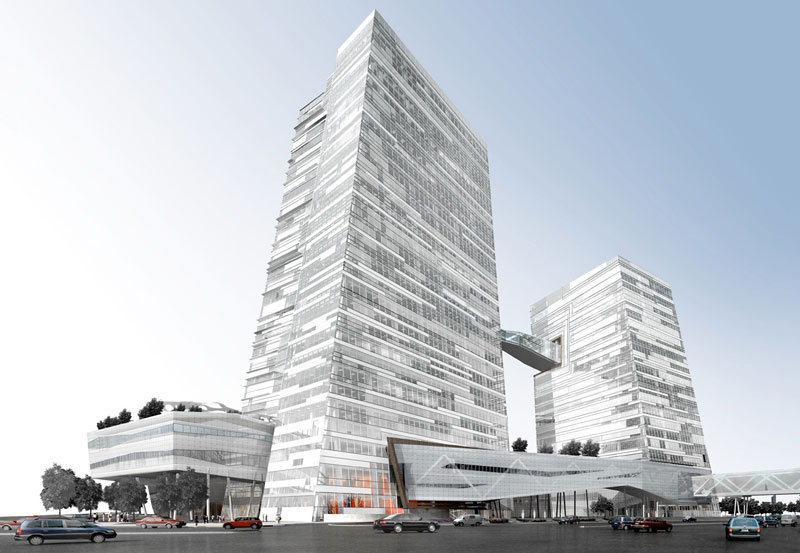 Transforming Billing with eDelivery and Transpromo
Personalized e-statements and campaign reporting optimize resources, response and results
The Business
Chinatrust Commercial Bank (CTCB), founded as China Securities Investment Corp. in 1966, has evolved along with the growth and metamorphosis of Taiwan's financial market and local economy. CTCB also leads Taiwan in retail banking and has strongly influenced China's credit card business with its flexible marketing strategy and experiences. Now CTCB has 145 domestic and 75 overseas outlets across Asia, America and Canada, and its revenue exceeded 1.8B USD in 2010.
The Challenge
With more than 5 million credit card holders in the Taiwan market, CTCB's central managed services department handles extremely large volumes of credit card bills and bank statements monthly via physical printing.
CTCB faced huge pressure to reduce postal costs while maintaining transpromo marketing campaigns on bills and statements. Previous e-billing solutions could only deliver simple HTML-formatted bills, without personalized marketing campaign capabilities.
In addition, the existing statement solution did not allow changes in e-bill amounts and prevented a "targeted marketing" strategy via eDelivery.
---
The Solution
The Papyrus eDelivery framework was selected to address the eStatement challenge for CTCB, including conversion for PDF storage and electronic distribution, as well as billing campaign statistics for marketing insight.
ISIS Papyrus Business Partner FUCO Technology was also chosen as the solution designer and service provider for the project.
All physical statements transformed to an electronic version (Papyrus Designer)

E-statement designed for personalization and mass-produced (DocEXEC)

AFPs perfectly converted to individual PDFs and immediately delivered (Papyrus WebArchive, Papyrus Server/E-mail)

Reporting system provides real-time or periodic reports to different levels of delegates to review and perform authorized actions
The Future
CTCB is enjoying business, customer service and technical benefits from the new e-statement system that have both immediate and long-term impact:
Confidentiality, integrity and traceability

Identification of sender and receiver

Encryption of content

New attractive and personalized PDF e-statements

Consistency in look and feel with printed document

Delivery by customer preference

Performance with average bounce rate of 0.45%

Sampling, monitoring, and approval mechanisms
Secure, High-quality Electronic Statements
The Papyrus eDelivery solution provides CTCB customers with a complete, secure PDF statement.
The PDF statements generated from Papyrus WebArchive are fully encrypted and password-protected, with the option to encrypt the passwords via hardware security module.
All formatting and delivery records are completely stored as part of the audit trail. And statements can be archived in the WebArchive through configurable time and format parameters, as well as in either PDF or AFP format.
CTCB e-mail delivery is fully compatible with standard SMTP protocol, which ISPs can recognize easily so that customers are not denied receipt by mail server rejection and junk policies. The standard "Domain Key" settings offered by the ­Papyrus eDelivery solution ensures the server can be recognized and acknowledged by most ISPs.
For each opened document, a record is returned to the server with back-end hyperlink settings to capture click-through rates for the transpromo material.
The delivery report in Papyrus records every successful send with the receiving note from the ISP after technical hand-shaking, as well as recording every send failure with the proper reason in standard SMTP protocol. Of course, CTCB can configure the re-send mechanism in times and also in intervals.
The look and feel of the CTCB e-statement can be designed to be identical to printed documents – all from a single design and formatting source. In fact, the electronic format enables interactive transpromo and embedded video to enhance the PDF based on rules and policies for customer preferences and demographics.
Through transpromo analysis, CTCB uses Papyrus to generate regular measurement and reporting for a number of key metrics:
E-Opening Rate

Bounce Analysis

E-Growth Rate

Cycle Monitoring

Campaign Click Analysis

Report Configuration