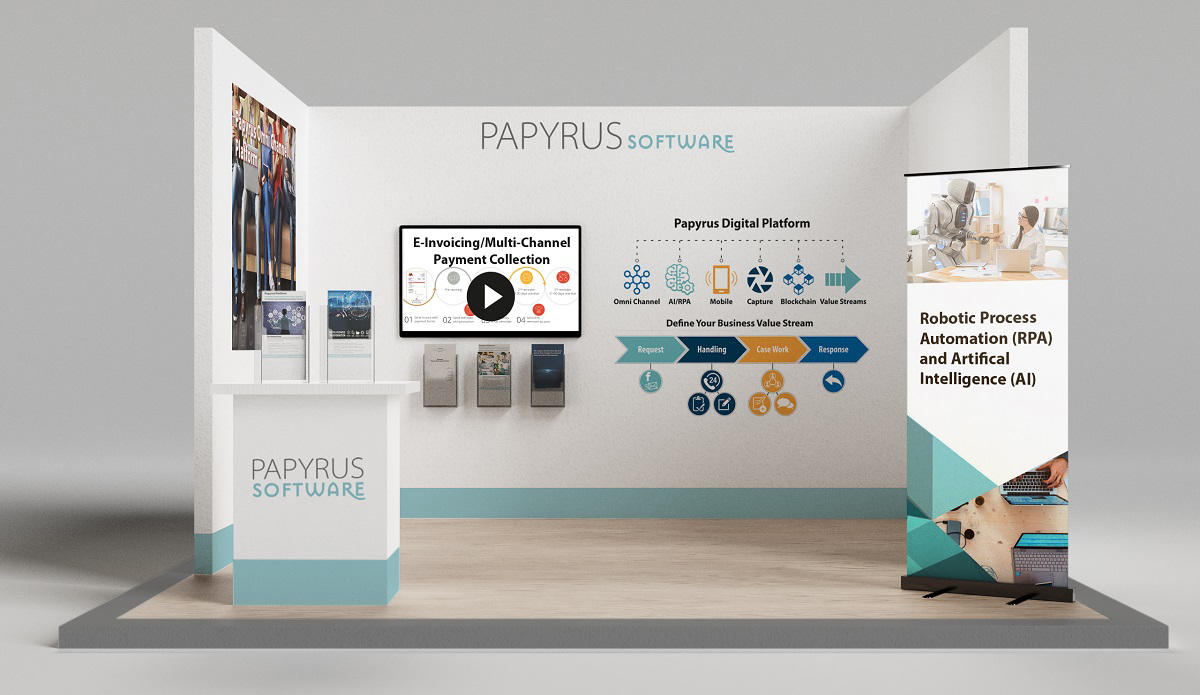 Join us at the 2020 Virtual Deloitte Shared Services Conference and learn how Papyrus Software can lead your organization's digital transformation initiatives.
Papyrus Software is a Proud Sponsor of this event will be exhibiting on the virtual show floor. Follow us on LinkedIn or Twitter.
About Papyrus Software
Papyrus Software is a global software solution provider well-known for its innovation in use by the world's largest global corporations enabling business applications for digital transformation, operational enhancement and customer engagement.
Papyrus provides an integrated process landscape supporting automation (RPA), AI-powered BPM & Adaptive Case Management (ACM) and Content Services integrated in a single digital platform. Business teams manage their value streams including online channel, handling claims & sales requests, onboarding of customers, customer call & service centers with incident management and mobile workforce, among others.
How is Papyrus Software different/better than other solutions providing automation in digital transformation (RPA/AI) and collaboration beyond a disconnected landscape of communication channels.
FACILITATED INTEGRATION: An "umbrella" atop of any existing business and software infrastructure. Integration is seamlessly via configurable standard adapters with the entire surrounding, as required.
FLEXIBILITY with unlimited SCALABILITY: Built on a flexible node architecture, Papyrus installations can be adjusted and scaled at any time, running on-premise, in virtual and mixed environments and in the Cloud.
INTELLIGENCE: Provides Machine Learning and User-trained Training with supervised decision processes to efficiently handle both high-level automation and AI-assisted individual customer case operations in the same platform.
CONVERSATIONS ACROSS CHANNELS, DEVICES, ENTERPRISE AND TIME: Omni-channel operations process incoming and outgoing communications on multiple touch-points, enabling customers to begin an interaction on one channel and finish it on another.
EFFICIENCY: In the age of digital transformation speed is everything. Papyrus introduces the Business First™ approach as a key to significant gains in efficiency and business agility.